PHOTOS: Jessica Simpson Holds On Tight To Her Beau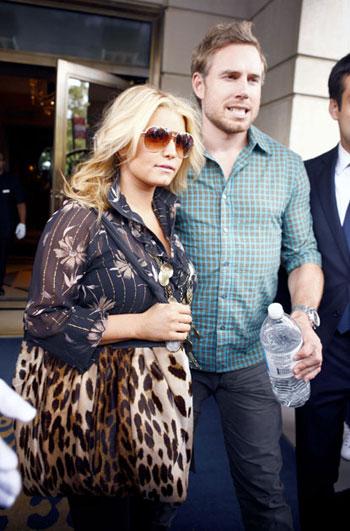 Jessica Simpson is having the time of her life in New York: she guest judged on the Project Runway Finale, debuted her new denim line, and has a handsome man by her side every step of the way.
On Friday, Simpson and her former football-playing beau Eric Johnson once again stepped out together, holding each other closely as they made their way through the crush of photographers and onlookers.
The two have been basking in quite the high-profile summer of love from international, PDA-filled getaways to cozy family dinners stateside.
Article continues below advertisement
On Tuesday, Johnson cheered her on as she premiered her first collection of denim in a casual presentation at her midtown showroom as a run-up to Fashion Week. Her sister Ashlee, along with some choice friends, helped model some of the new duds and Ashlee's rocker husband Pete Wentz served as DJ.
RELATED STORIES: