OC Househusband Simon Barney Won't Be Charged In Alleged Assault On Estranged Wife Tamra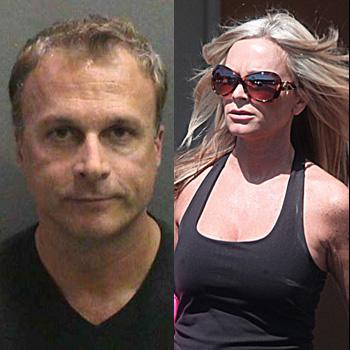 No charges will be filed against Simon Robert Barney despite his wife Tamra's claim that he threw a dog leash at her, RadarOnline.com has learned. The Orange County D.A.'s office announced the decision Friday based on a lack of sufficient evidence.
The battling reality TV couple is in the midst of a knock-down-drag-out divorce and custody battle. On Tuesday, cops arrested Simon on suspicion of domestic violence after Tamra reported the leash incident. The blonde bombshell also convinced a judge to issue her a temporary restraining order against Simon. She tried but failed to a TRO keeping Simon away from their three children.
Article continues below advertisement
As RadarOnline.com reported, Simon was released from jail after posting $10,000 bail.
In a statement issued after the D.A.'s announcement, Simon Barney said, "It just shows that justice is blind, but it's not stupid. It's not gullible, and it's not persuaded by fame.
"I don't want any part of fame," he added. "It's destructive. It's a drug."
VIDEO: Tamra barney Shows Off Her New Tattoo
Tamra is now dating Eddie Judge.