New Music: Santana, Maroon 5, Manic Street Preachers...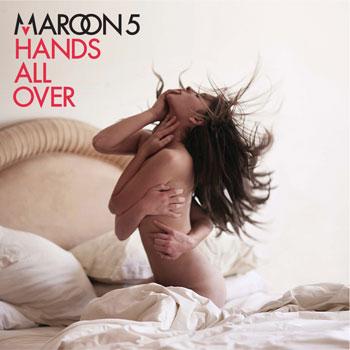 Santana releases Guitar Heaven: The Greatest Guitar Classics of All Time, a covers album and his first studio effort since 2005. The album was produced by Clive Davis and features an impressive slew of guests, including Nas, Rob Thomas, Scott Weiland, Chris Cornell, India.Arie, Chris Daughtry, Ray Manzarek, Jonny Lang, Pat Monahan and Gavin Rossdale. Among the 12 classics covered are Led Zeppelin's Whole Lotta Love, The Beatles' While My Guitar Gently Weeps, AC/DC's Back in Black and Def Leppard's Photograph...
Article continues below advertisement
The L.A. boys in Maroon 5 offer up their third album to date, which is entitled Hands All Over and was produced by Robert "Mutt" Lange. The first single is Misery...
John Legend & The Roots release Wake Up!, which features a cover of Harold Melvin & the Blue Notes' Wake Up Everybody...
Available Light is a five-song EP from James McCartney, the only son of Paul and Linda McCartney, and includes a cover of Neil Young's Old Man and production by none other than Papa Paul...
Paula Cole—she who sang the Dawson's Creek theme song—is back with a new album called Ithaca...
Sharon Corr, of the band of Irish siblings The Corrs, releases Dream of You, which features a cameo from Jeff Beck...
Selena Gomez & The Scene release the new album A Year Without Rain...
Manic Street Preachers are back with Postcards From a Young Man, which features a guest appearance by Duff McKagan...
Methods of Mayhem's latest is A Public Disservice Announcement...
The Upsidedown offers up The Town With Bad Wiring, which features guests R.E.M.'s Peter Buck, Brian Jonestown Massacre's Collin Hegna and the Dandy Warhol's Holmstrom...
Margot & the Nuclear So and So's are back with Buzzard...
You Get What You Give is the latest from the Zac Brown Band...