New Music Releases: Weezer, Linkin Park…and More!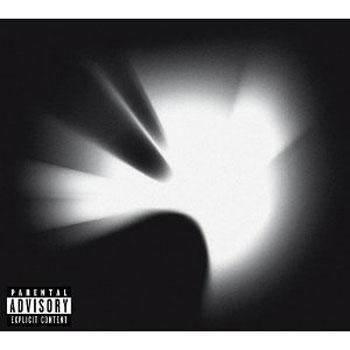 The boys in Weezer are back with Hurley, which is said to be named after Jorge Garcia's Lost character, Hugo "Hurley" Reyes. The actor reportedly said being featured on the cover of the album was a big honor, explaining, "Just coming from where I come from, it's extremely special and dear to my heart that this is actually happening." Hurley is being tagged as Weezer's "punk" album, and is the first album they've released on an indie album after 16 years on a major label. The album features songs co-written by the likes of Linda Perry, Desmond Child and Dan Wilson, and the first single is Memories…..
Article continues below advertisement
Following up their VMAs live appearance from Griffith Observatory, Linkin Park releases A Thousand Suns, which was produced by none other than Rick Rubin….
Robert Plant's Band of Joy features Patty Griffin, Buddy Miller, Darrell Scott, Byron House and Marco Giovino, and was produced by Plant and Miller….
The Killers' Brandon Flowers breaks out on his own with his first solo album, Flamingo, which features production by Daniel Lanois, Stuart Price and Brendan O'Brien. The first single is Crossfire…
The Trey Anastasio Band releases TAB at the Tab, which was recorded live at the Tabernacle in Atlanta and includes a cover of Led Zeppelin's Black Dog…..
Of Montreal's new album is False Priest and was produced by Jon Brion with the band's frontman Kevin Barnes. It also features guest appearances by Janelle Monae and Solange Knowles…..
Azure Ray releases its first album in six years, Drawing Down the Moon…..
Article continues below advertisement
James is back with The Morning After the Night Before…..
Michelle Branch offers up Everything Comes and Goes, a six-song EP that features a guest appearance by Dwight Yoakam….
The Charlatans' new album is entitled Who We Touch and the first single is Love Is Ending…..
Matt White's latest effort is It's the Good Crazy…..
Chromeo's new album is Business Casual and the first single is Don't Turn the Lights On…..
Superchunk offers up Majesty Shredding, produced by Scott Solter…
The Walkmen's latest release is Lisbon, which was produced by John Congleton….