HoodieBuddie: For Back-to-School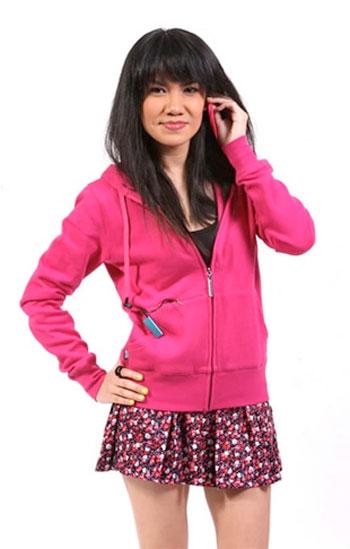 Can't bring your iPod into school? Just throw on a HoodieBuddie which has built –in headphones! The secret is in the standard headphone jack in the front pocket that plugs into any headphone-compatible device, like an mp3 player, iPod or iPhone, or any smart phone. Made of medium weight fleece, just like any standard sweatshirt, it's sure to pass inspection.
Article continues below advertisement
Once plugged into the device of your choice, the audio travels through embedded cables within the HoodieBuddie to the headphones, which are built in to the ends of the drawstrings. The HoodieBuddie's drawstring earphones are always available, free of tanglitis, and sound pretty darn good.
Best of all, the entire Hoodie is machine washable (even the headphones).
Gadget review: Klipsch For You
At $44 it's on our back-to-school list. Can't wear your hood up in school? Can't help ya there.