A Rose By Any Other Name... Plays Your MP3s!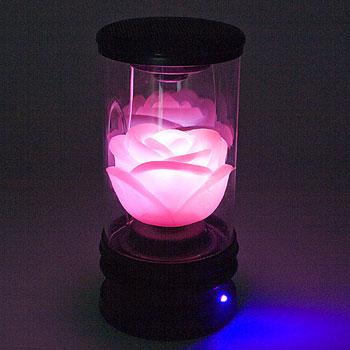 USB Brando has done it again.
The electronic manufacturers, known for their never-ending innovations in the gadget world, have released the USB Rose MP3 Player, an MP3 player/speaker packaged in an elaborate glass cylinder containing a color-changing rose.
Gadget Review: With Zomm You'll Never Lose Your Phone Again
The unit's radiating light gives a visual sensation of relaxation to go along with the sound, bringing harmony to your workplace and calming your mind.
Article continues below advertisement
Like all other USB Brando products, its got excellent versatility, as it allows to connect to iPods, MP3s, MP4s, MDs, CD players, notebooks, PCs, PDAs, PSPs, mobile phones and other digital products with a 3.5 mm stereo audio connector.
For more info, check out http://usb.brando.com/usb-rose-mp3-player_p01831c033d15.html