Gucci Mane: Most Wanted?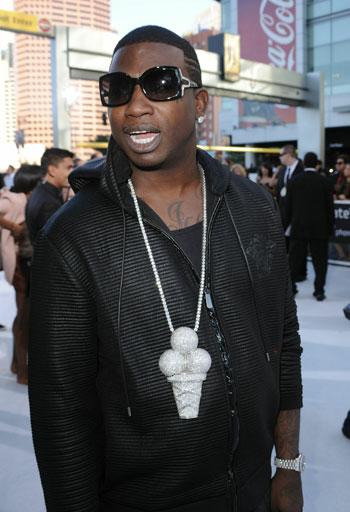 Mr. Zone 6 better known as "Gucci Mane" will release his anticipated follow-up album, The Appeal: Georgia's Most Wanted, on September 28th. Led by the single Gucci Time, produced by and featuring Swizz Beatz, the album comes right after his successful debut LP, 2009's The State Vs. Radric Davis. And after a 12 month in jail for violating his parole.
The album features guest appearances from Bun B, Swizz Beatz, Ray J, Nicki Minaj, Pharrell, Wyclef Jean and Estelle.
Article continues below advertisement
Tracklisting is as follows:
Lil Friend (Feat. Bun B)
Trap Talk
Missing
What It's Gonna Be
Making Love To The Money
Gucci Time (Feat. Swizz Beatz)
Party Animal
Remember When (Feat. Ray J)
Haterade (Feat. Nicki Minaj and Pharrell)
It's Alive (Feat. Swizz Beatz)
O'Dog (Feat. Wyclef)
Dollar Sign
Brand New
Weirdo
Grown Man (Feat. Estelle)