Glee's Season 2 Premiere To Feature Music By Laga Gaga, Jay-Z, Poison -- And More!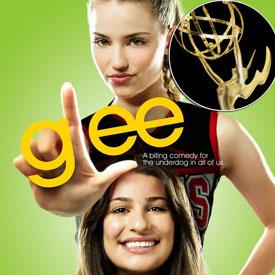 Glee has revealed a short list of the songs the cast members will perform when the show returns, and its a doozy: Jay-Z's Empire State of Mind, Lady Gaga's Telephone, Travie McCoy's Billionaire, and Poison's Every Rose Has Its Thorn are on the slate for the Gleeks in the show's second season premiere.
The show's music supervisor P.J. Bloom told Rolling Stone that in addition to the top hits, musical numbers such as A Chorus Line's What I Did for Love, The King And I's Getting to Know You and Dreamgirls' Listen will also be performed on the episode.
Article continues below advertisement
Telephone marks the second Lady Gaga song to be featured on the show since last season's unforgettable rendition of Bad Romance, and its no coincidence, according to Bloom.
"Ryan's a huge Lady Gaga fan," Bloom told the magazine. "I suspect we're going to continue to look to her to be part of the show."
Don't think the show's star dims after week one, either: The season's second episode will feature five songs from the catalog of special guest star Britney Spears, plus what Bloom told the magazine was an "additional recording." (We love the element of surprise, especially when it comes to Glee.)