Find Your Muse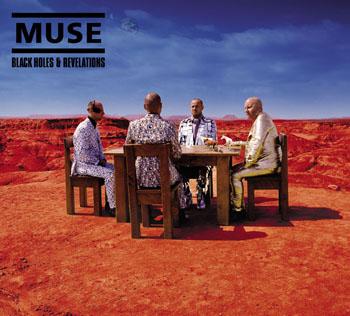 A hit in their home country, it wasn't until Muse's fourth album, Black Holes and Revelations, was released in 2006, that the band broke into the US market, reaching number nine on the Billboard album chart. (The album title pays homage to their fascination with science fiction and political rebellion.)
Formed in 1994, the band is still comprised of original members, Matthew Bellamy (lead vocals, guitars, piano, keyboards, keytar), Christopher Wolstenholme (bass, backing vocals, keyboards, guitars, harmonica), and Dominic Howard (drums, percussion, synthesizers, backing vocals, sampling).
Article continues below advertisement
They recently played L.A. and did not disappoint any of their fans. Playing songs from their new release, The Resistance, they also featured their earlier works. Their set was a well thought out as any of their songs; an interactive, round stage with parts that raised and descended throughout the night. Though they connected with their fans, there was actually very little talking between songs, which didn't seem to be an issue with the crowd.
Muse lived up to its reputation as one of the best live bands around. Don't miss them if you get the chance.