Exclusive
EXCLUSIVE: Michael Lohan's Lawyer Lisa Bloom No Longer Representing Him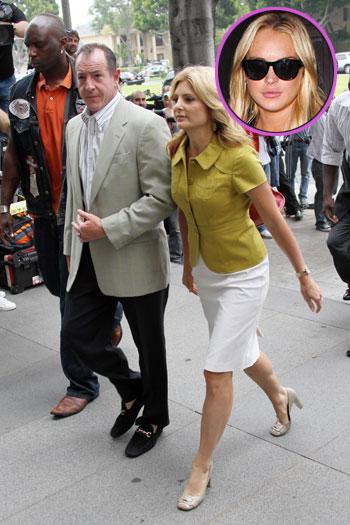 High powered Hollywood attorney, Lisa Bloom, who has been representing Michael Lohan as he battles his way back into his daughter's life is no longer his lawyer RadarOnline.com has exclusively learned.
"I have a very busy law practice and am no longer representing Michael Lohan," Bloom told RadarOnline.com.
Although Lohan is no longer represented by Bloom, she still continues to offer her support to the Lohan patriarch.
Article continues below advertisement
"I support him 100 percent in his efforts to help his daughter Lindsay get clean and sober," Lisa said.
"He has been right about everything he's said about Lindsay. He said she needed to end her addiction to prescription drugs, which she is trying to do. He said she needs to surround herself with better people. Months ago, he said that if she didn't go to rehab she would find herself in jail, which she has more than once," Bloom exclusively told RadarOnline.com.
Lohan confirmed to RadarOnline.com that Bloom no longer represents him "across the board" but says, "It's on a case-by-case basis."
On Friday, Judge Elden Fox revoked Lindsay's probation and sent her to jail following the result of a failed drug test.
Within hours, Lindsay's attorney Shawn Chapman Holley filed an appeal with the court challenging Judge Fox's ruling. The appeal was granted and Lindsay was released from jail just before midnight on Friday on $300,000.00 bail.