EXCLUSIVE: Lindsay Advised To 'Put Career On Backburner For 9-12 Months'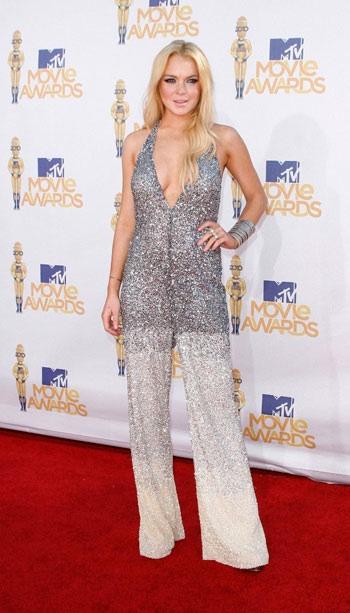 She was once one of Hollywood's fastest rising young stars, but now, Lindsay Lohan has been told by close friends and trusted advisors to "put her career on the backburner for the next 9-12 months, at least, so she can focus on getting control over her disease," a source close to the Mean Girls star exclusively told RadarOnline.com.
"Lindsay has been told that she needs intensive inpatient rehab for at least nine months. The last thing Lindsay should be doing right now is working", the source said. "What is abundantly clear to everyone is that the last thing Lindsay should be doing right now is work. Lindsay wants to work, and is resisting the idea of not working. She knows she needs help, but she has contractual obligations, and she needs the money," the insider added.
Article continues below advertisement
Among those obligations is the Linda Lovelace bio-pic, Inferno, which Lindsay was supposed to start filming in the next 45 days.
"Lindsay wants and plans on beginning filming as planned, even though she has been advised to seek intensive treatment, which would consist of inpatient rehab treatment for at least nine months. Lindsay needs to get help, period.
"She has to focus on her disease and begin the recovery process. She needs to get out of Hollywood, and away from the people that enable her," the insider says.
Before any talk of a true Lindsay Lohan career comeback can be made, our source says, "she (Lindsay) needs to focus on herself, and hopefully if she takes the appropriate steps Lindsay can have success in her personal and professional life."
As RadarOnline.com has previously reported, Lohan is facing 30 days behind bars after admitting to failing a mandatory drug test for cocaine last week.
Lohan, 24 has been ordered to appear this Friday before Los Angeles Superior Court Judge Eldon Fox who will address the actress' latest probation problem.
Judge Fox has taken steps to ensure she obeys his ruling by signing a bench warrant for her arrest.
The warrant has been placed on hold until 8.30am local time on Friday, when it will be activated if Lohan does not appear before Judge Fox.
RELATED STORIES: