Exclusive
EXCLUSIVE: Jon Gosselin Fires Back Over Extortion Claim But Ex Says 'The Documents Don't Lie'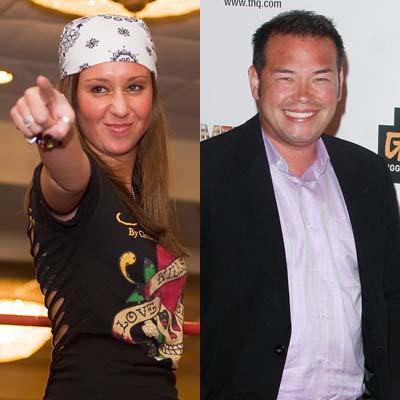 Jon Gosselin fired back at Hailey Glassman's claims that he threatened to report Kate to Child Protective Services unless she gave him money – but his ex girlfriend isn't backing down and points to his own hand-written notes as proof.
EXCLUSIVE DOCUMENTS: Read Jon's Personal Notes
RadarOnline.com broke the blockbuster story on Wednesday that Jon allegedly threatened to call CPS on Kate after their daughter Mady hurt her arm. Jon was going to claim it was Kate's fault.
Article continues below advertisement
And while Jon had no comment when reached by RadarOnline.com before the story was published, he denied the accusations via Twitter on Wednesday.
"Radaronline has been duped again by Hailey Glassman, who is apparently without a job and desperate for money," Jon wrote on his Twitter account.
"This article contains so many lies, they are too numerous to count. It is completely false and without any merit."
The problem for Jon, however, is his own notes. Hailey says he kept the hand-written notes to keep track of points he wanted to make during conversations with Kate.
"Look, the documents and the evidence speak for itself," Hailey told RadarOnline.com in an exclusive interview on Wednesday after hearing about Jon's denial.
As for Jon's allegations that Hailey doesn't have a job, she says that's a charge that applies to him!
MORE ON:
Jon and Kate Plus 8
Article continues below advertisement
"I'm waiting for JON to get a job so I can sue him for the money he owes me. HELLO!" she said.
Hailey told RadarOnline.com that Jon often refers to himself in the third person, and the notes reflect that. In one of them he wrote: "Jon giving Kate ultimatums. He privately extorts Kate. If you don't do what I want, I'll do this..."
RELATED STORIES:
EXCLUSIVE: Hailey Glassman Cleared In Jon's Apartment Break-In