Exclusive
EXCLUSIVE INTERVIEW: Jeff Miranda 'Hurt' Over Snooki's Claim She's Single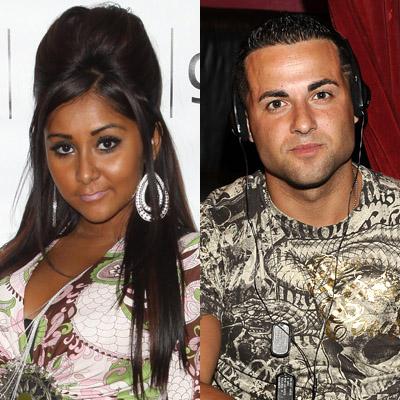 Snooki might be a reality star, but her love life is playing out more like a soap opera.
Her ex-boyfriend, Jeff Miranda, tells RadarOnline.com exclusively that he's shocked, hurt and embarrassed by her claim that she's "been single this whole summer."
Two days after the 22-year-old Jersey Shore star downplayed the relationship she shared with the rugged Iraq vet via Twitter, he told us exclusively that he's absolutely mortified about the whole turn of events.
Article continues below advertisement
"I mean if Nicole felt this way, she should have told me up front," Miranda, 24, told RadarOnline.com exclusively. "If this is all true, she should have just told me. She had the audacity to embarrass me publicly. I'm hurt. I thought we had a good thing going, but I guess the situation changed."
Miranda showed how head over heels he is for the Marlboro, New York native when he appeared the cover of this month's Steppin' Out magazine posed on one knee, alongside the headline "Jeff Miranda has a question for Snooki: 'Will You Marry Me?'"
He told us that he's heard Snooki has an ulterior motive in declaring herself a single woman.
"I hear she's getting her own show called Snooki For Love and I'm assuming that's why she doesn't want to continue our relationship," he told us exclusively. "If that's the case, if she choose money for her show over me, I will never take her back.
"She's a good girl," he said. "I just wished she considered my feelings and not embarrassed me."
New episodes of Jersey Shore air on MTV Thursdays at 10/9c.