Exclusive
EXCLUSIVE INTERVIEW: Bachelor Pad's Elizabeth To Jesse: 'Leave Me Alone, I've Moved On!'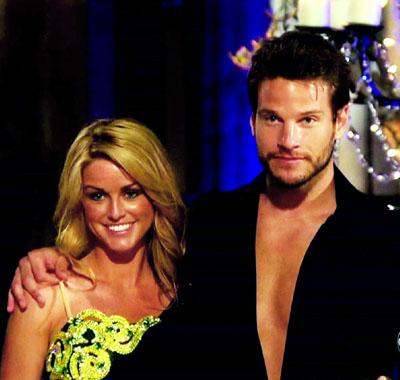 The drama continues to unfold between former lovers and Bachelor Pad contestants Elizabeth Kitt and Jesse Kovacs, who not only lost out in the explosive season finale of the hit ABC reality show last Monday, but also ended their "relationship" on a hard note.
Jesse blasted Elizabeth Friday morning on UsMagazine.com, making claims that his former fling is trashing him on the internet, signing onto her fan page under false pretenses and calling him names, which are "hurting his professional career."
Article continues below advertisement
But there are two sides to every story and the former blonde maintains that she had nothing to do with the blog posts on her fan page, which he refers to as "nasty."
"Not true," said Kitt in an exclusive interview with RadarOnline.com.
Denying the allegations, she bounced back by saying that he is "using" her "to get airtime."
She said, "I wish he would leave me alone. I don't know what I did to hurt him so badly that he would put me through what he did on the show, and then continue to bash me like this."
Why does Kitt think that Jesse made these allegations against her?
"Obviously he still wants his 15 minutes of fame to continue. The whole reason he went on The Bachelor and The Bachelor Pad to begin with, was to promote his wine company."
Elizabeth admits that the breakup was hurtful because of the way he treated her on the show.
"Before we even started filming The Bachelor Pad, Jesse told me that he loved me. When someone tells you that they love you, and the next thing you know, you are on a reality show and he is saying he doesn't want to be in a relationship, it stings."
Article continues below advertisement
Elizabeth claims she has even been contacted on the internet by former pals of Jesse, who say they wish they could have warned her about him.
"I just want to put the whole thing behind me and get on with my life," explains Kitt, telling RadarOnline.com that there is already a new man in her life!
"I'm dating someone new," she dished. "And I'm happy. I've moved on."
Remaining tight-lipped about her new romance, because he is "sort of in the public eye" the reality show star "wishes the best" to her ex and "hopes he can stop making up stories to stay in the spotlight."