Exclusive
EXCLUSIVE: Danielle Staub Dishes On Being Bisexual, Says She Slept With Prince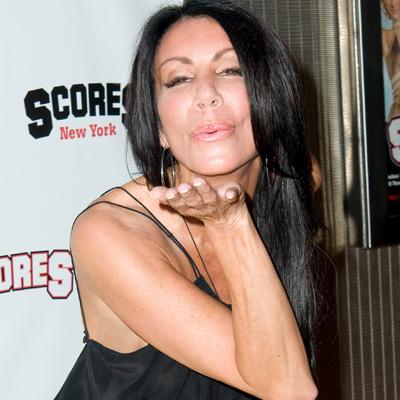 Danielle Staub gave a no-holds barred interview about her life outside of the Real Housewives of New Jersey, and only RadarOnline.com has the exclusive excerpts, including admissions about her sexuality and celebrities that she's hooked up with.
In the interview with Chaunce Hayden in Steppin' Out Magazine, Danielle revealed her feelings about being labeled bisexual since she's been seen out with girlfriend Lori Michaels.
Article continues below advertisement
Exclusive Excerpt From Steppin' Out Magazine Interview:
On Being Bisexual
Staub: I've had six relationships with women and I will tell you women kiss better than men. That's very, very true. I remember each and every one of them. Hi girls!
Steppin' Out: Is it fair to describe you as bisexual?
Staub: I don't really like labels. I'm trying to keep that part of my life as private as possible. Let's just say I'm interested in sexuality. When I'm ready to say it officially, I'll be sure to put you on the list of people that should know.
On Sleeping With Celebrities
Steppin' Out: What about Prince? I can't picture you and him in bed together.
Staub: Yeah, but when you're lying down you're all the same height! Plus he wore heels. The one thing I'll tell you about Prince is that he is the best kisser in the world. The guy can kiss. Kissing to me is really important. I was actually thinking about writing a kissing book.
Staub: Although there are a couple of names I did leave out for legal
reasons.
Steppin' Out: Like the Olympic legend?
Staub: Yeah. Most can figure out who that is.
Steppin' Out: What event?
Staub: Swimming.
Steppin' Out: Did he have a moustache?
Staub: Yep! He has a family and naming him wasn't worth destroying it.
Steppin' Out: Say no more!
The new issue of Steppin' Out comes out September 17.