Ernest Borgnine To Be Honored With Life Achievement Award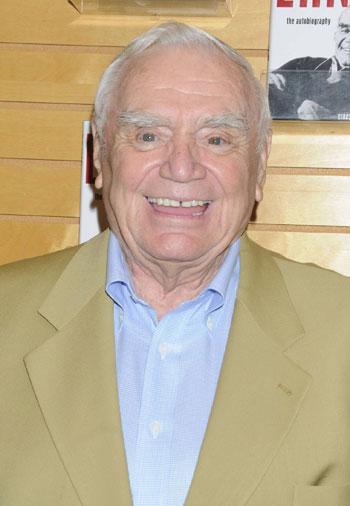 On Sunday, January 30, 2011, legendary actor Ernest Borgnine will be presented with the Screen Actors Guild Life Achievement Award at the 17th Annual Screen Actors Guild Awards which will be simulcast on TNT and TBS at 8 PM et/pt.
The award honors career achievement and humanitarian accomplishment. Borgnine has appeared in more than 200 movies, five television series and dozens of guest appearances.
Article continues below advertisement
"Whether portraying brutish villains, sympathetic everymen, complex leaders or hapless heroes, Ernest Borgnine has brought a boundless energy which, at 93, is still a hallmark of his remarkably busy life and career. It is with that same joyous spirit that we salute his impressive body of work and his steadfast generosity," Screen Actors Guild National President Ken Howard said.
A navy veteran, Borgnine maintains contact with his former shipmates. In 2000, the Veterans Foundation elected him Veteran of the Year. When he rang in his 90th birthday, he also celebrated being given the California Commendation Medal for his support of the military by the Commanding Officer of the California National Guard. Last year, he helped pay a special tribute to the Navy at the National Memorial Day Parade presented by the American Veterans Center in Washington, D.C.