Cher Turns Back Time At The MTV VMAs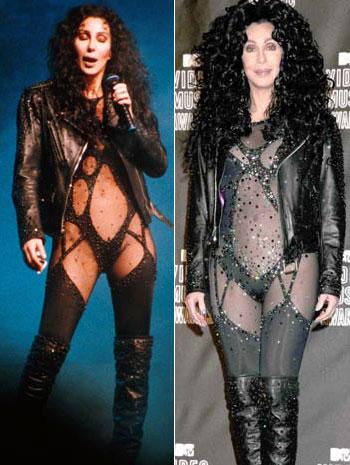 Before Rihanna and Lady Gaga, Cher was the most shocking singer to hit the stage at any awards show. Though the brunette beauty has been under the RadarOnline.com over the past decade, we expect to see a lot of her over the next year as her movie Burlesque is set to hit the big screen in November. On Sunday night she popped up at the MTV Video Music Awards giving us a blast to the past.
At over 60 years old, the actress prowled around in a cutout catsuit and thigh high boots, all of which were embellished with sequins.
Article continues below advertisement
What do you think about Cher's decision to Turn Back Time? Leave your comments in Style.