Check Out Brando's New Mini-Bluetooth Handheld Keyboard!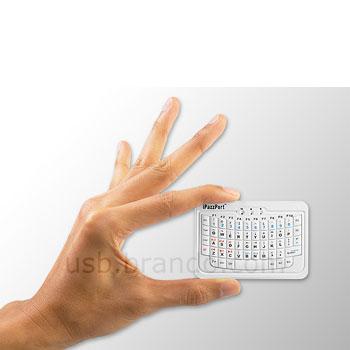 Who doesn't need a mini-keyboard, which can go anywhere, for example travel, school, or any other working environment.
The 54-key keyboard, which comes with built-in multimedia keys, is compatible with Bluetooth enabled laptops, PCs, Playstation 3s, iPhone 3Gs, iPhone 3Gs with iOS4 and iPads, among other units.
Its an add-on keyboard that isn't bigger than your smart phone, as its slim body helps conserve working space, and a backlight keyboard helps you use the unit even when the lights are out.
Article continues below advertisement
The unit, which comes with a charging cable, sells for $36.
For more info, check out Brando