Beauty Minis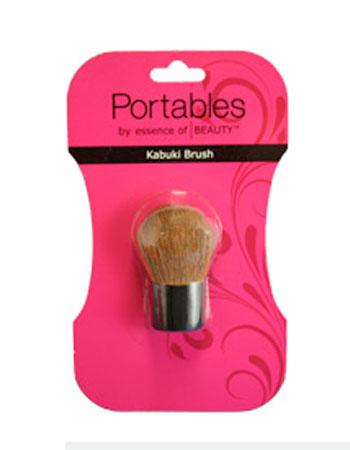 When we travel we like to carry the teeny tiny travel sizes of everything, but until recently, had to use our full-sized favorite beauty products. Then we discovered "Portables' at CVS.
From the Portables 6 Piece Beauty Essencials Kit with a nail clipper: clip your nails to desired shape, Nail File: shape your nails after clipping and keep them in shape daily, Cuticle Pusher: push cuticles off the nail, Wood Sticks: clean under your nails, Tweezer: groom your eyebrows on the go.
Article continues below advertisement
We also love the adorable KabukiBrush ($5) and the 6 Piece Make-up Brush Kit ($5) with Powder Brush, Blush Brush, Lip Brush, Eyeliner Brush and Sponge Tip Applicator with Mirror.
For some products, ie our blush brush, only regular size will do but we feel much better knowing we have a full array of miniaturized beauty products in our travel-on!