A Fling-Worthy Fragrance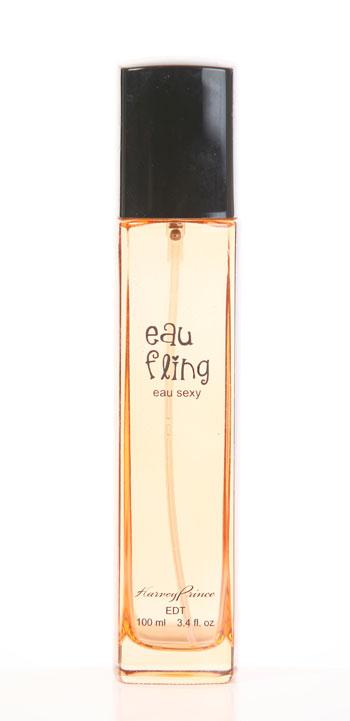 Can fragrance really attract the opposite sex? Over the years several clinical studies have been conducted to uncover the laws of attraction when it comes to our nosiest sense and fragrance companies have been using the findings to formulate scents, which not only smell good, but are affective at targeting the laws of attraction.
Lady Gaga Scores A Fragrance Deal
After a slew of success with Eau Flirt, which was an instant sellout in Brit department store Harvey Nichols, Harvey Prince & Co. attempted to use these
Article continues below advertisement
'scientific studies' for their next fragrance Eau Fling.
Though we cannot attest to the sexual arousal effects of Eau Fling, the exotic essence of the patchouli-based fragrance had us dizzy with delight!
The flirty blend of orange, vanilla and pink grapefruit along with central notes of pumpkin pie and lavender results in a truly unique aroma, which will definitely have people asking 'what are you wearing?'