Whatcha Say? Jason Derulo & gridMOB Put A New Twist On Karaoke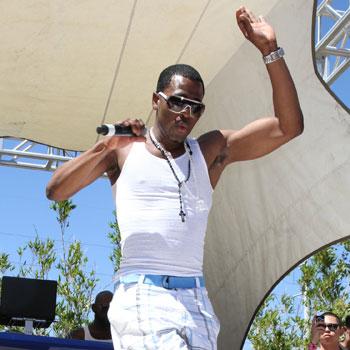 Whatcha Say singer Jason Derulo is raising the mobile karaoke bar for iPhone and iPod touch users with The Derulo iOKi App, which has expanded on usual mobile karaoke features to provide listeners with a full palette of studio effects so they can add their own special touch to Derulo's hits.
Jason Derulo Nominated For Three 2010 Teen Choice Awards
The Derulo iOKi App has two modes for people to play: an animated performance edition that triggers scores similar to music video games; and the classic karaoke view of Derulo song videos, with the bouncing ball following the lyrics.
Article continues below advertisement
Exclusive Video Blog: Jason Derulo Tours With Lady Gaga
Through a master mobile mixing board, players can modulate vocal and sound effects a number of ways including pitch, iOKi tune, reverb, delay, distortion and vocoder; once users create their own version of a tune, it can be shared via the iOKi community, or on Twitter.
"We're thrilled to offer Jason Derulo fans a chance to belt out his hits anytime and anywhere," gridMOB founder Les Borsai said. "They can not only improvise his songs with our karaoke studio tools but also post their own versions through the iOKi community.