VIDEO: Lindsay Lohan Doing "Great" In Rehab, Says Mom Dina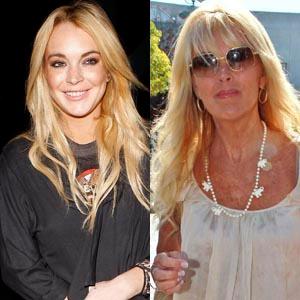 Lindsay Lohan is doing "great" in rehab, according to her mother Dina who visited the Mean Girls star Tuesday night, along with LiLo's younger sister Ali.
Watch the video on RadarOnline.com
As RadarOnline.com has previously reported, Lindsay is currently undergoing court-ordered treatment at the UCLA Medical Center in Los Angeles for substance abuse. Judge Marsha Revel, who presided over her case, sentenced the star to 90-days in rehab upon her release from jail for violating terms of her probation related to her 2007 DUI conviction.
Article continues below advertisement
Lohan, 24, served just 13-days of a 90 day sentence at a women's correctional facility in Lynwood, California before being released early Monday morning. She was released early due to jail overcrowding, but also also given credit for good behavior.
Earlier this week, Dina revealed the first intimate details about her reunion with her troubled daughter since her release from jai. In an exclusive statement to RadarOnline.com, Dina said, "I was finally able to hug my daughter Monday night after two long weeks of speaking to her from behind a glass wall," Dina said. "Lindsay is doing well, and is appreciative of the hundreds of well-wishes she has received."
After she finishes her treatment at UCLA, Lohan will remain on probation for another year after.
She has been prohibited from consuming alcohol or illegal drugs, and she will continue to be randomly drug tested.