VIDEO: Inside The Jonas Brothers' Bedroom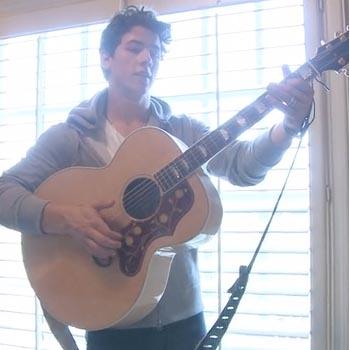 The Jonas Brothers are making dreams come true by opening the doors to their bedrooms. RadarOnline.com has video footage of the band giving a tour of their Dallas, Texas, mansion where Nick lets cameras see where he sleeps.
Instead of a rock and roll theme, the youngest brother is proud to dedicate his room to the White House.
After a game of ping pong in their favorite room in the house, the three of them, along with and their mom, dad and Kevin's wife, Danielle, take an emotional visit back to the two bedroom apartment where they lived before they were famous.
Article continues below advertisement
VIDEO: Jonas Brother Perform For The Obamas At The White House
"The reason this house is so special to me is because its where my parents met and where we lived for about nine years," said Kevin.
He then takes cameras into the bedroom where all three of the brothers slept and admits they used to love their cookie monster rug.
The band completed their trip back home with a stop at their favorite burger joint before heading to the Texas Rangers Ballpark where they get a behind the scenes tour.