Tweeze In Style!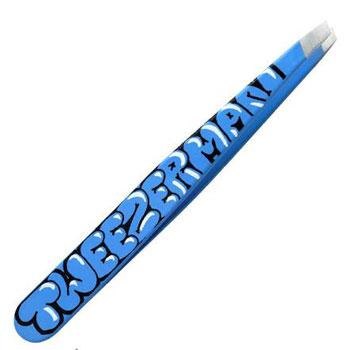 "Graffiti is this year's hot new trend!" says one fashion magazine but we wonder if it really ever went away. But the king of all tweezers, Tweezerman, announces its new "Special Edition Graffiti Slant Tweezer" to brighten up your make-up drawer.
The graffiti inspired Tweezerman logo is tagged on the Slant tweezers. but what matters most is that it's the absolute best tweezer on the market.
Tips & Tricks
Article continues below advertisement
To ease tweezing, take a hot shower or use a warm washcloth to open pores. Tweeze in the direction of hair growth to avoid breakage. To close pores post tweezing, use cold water or astringent and try our After Tweeze™ Soothing Cream — it helps counteract redness and irritation while moisturizing and soothing tender brow areas.
$25 at Tweezerman