TV: Friday Hot List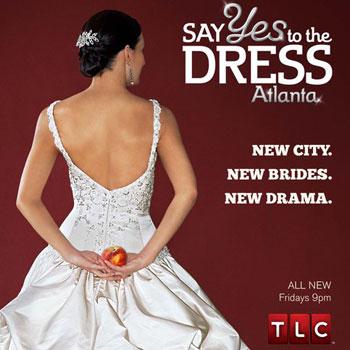 We love, love, love the drama on Say Yes to the Dress: Atlanta. The brides (and their families) are more out of control than ever. Tonight (in back to back episode) we meet a bride set on flaunting her backside and a 35-year-old bride that is constantly reminded by her mother that she's not a young bride-to-be (ouch). Then a bride's father is not happy with the dress she chose while another returns for a fitting and starts to have second thoughts!
Article continues below advertisement
VH1 is celebrating summer by counting down the ten hottest celebrity beach bodies on The Short List. And if you missed anything on TV this week from talk shows to reality shows—The Soup with Joel McHale will catch you up in just thirty minutes!
8pm
Friday Night Lights (NBC)
Wife Swap (ABC)
9pm
Dateline NBC (NBC)
Whale Wars (Animal)
Say Yes to the Dress: Atlanta (TLC)
The Short List (VH1)
9:30pm
Say Yes to the Dress: Atlanta (TLC)
10pm
Flashpoint (CBS)
20/20 (ABC)
The Soup (E!)