Treating Hair One Drop at a Time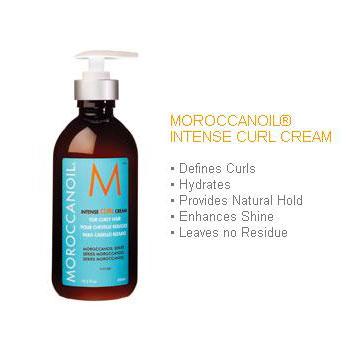 With the weather going bonkers, it is only natural our hair will follow suit. It seems like minutes after stepping out the door, our mane is frizzy and completely out of control. We need a solution, and a solution fast!!
Moroccan Oil is one of the latest companies to introduce a product that doubles as both an everyday treatment and styling aid. This Argan oil serum claims to treat hair by infusing Vitamins F,A, and E, while offering protection from the harsh rays of the sun. The company insists that its lightweight formula is good for any type of hair, whether is dry and curly, or fine and limp.
Article continues below advertisement
In addition to the serum, Moroccan oil also has a collection of products such as a hydrating shampoo and conditioner, hydrating mask, and styling creams to amplify the results of the treatment oil. Each product is intended to give luxurious shine with a static-free finish.
In a dire need of a solution for our wild and frizzy mane, we decided to give Moroccan oil a test drive. After applying the sweet smelling fluid, we noticed our hair was silkier and shinier than ever. With a quick blow dry Moroccan Oil gave us the control we needed without the build-up. After using this product we were able to step out on the town without a head full of frizzes.