Taylor Lautner Sues: Dude, Where's My Trailer?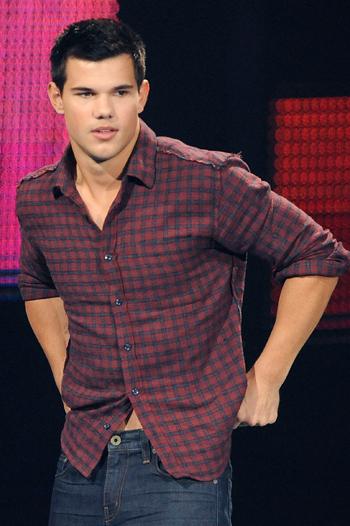 Taylor Lautner is suing a Southern California R.V. dealer for failing to deliver a trailer he was going to use while filming a movie.
In a lawsuit for breach of contract and fraud filed on Tuesday, Lautner alleges that McMahon's RV didn't come through with a properly outfitted $300,000 2006 Affinity Country Coach RV on time.
DOCUMENTS: Read Taylor's Lawsuit
The lawsuit alleges that Lautner's dad Dan made a deal for the R.V. on May 1, 2010, and that certain improvements would be made to the trailer by June 21, as Taylor was going to begin filming on a new movie and would need it by then.
Article continues below advertisement
Producers of Lautner's film were going to pay his company $3,000 a week in lieu of providing a trailer. But that trailer didn't arrive in the proper condition.
The lawsuit documents state, "McMahons failed to timely complete the contracted-for-improvements for the Subject RV and further, failed to deliver the Subject RV to SKE in a safe and operative condition as scheduled on June 21, 2010. In fact, when McMahon ultimately delivered the RV, same had multiple safety related problems.....SKE and Taylor Lautner were deprived of the use of and occupancy of the Subject RV, which was preferred to any rented substitute RV resulting in displeasure, annoyance and emotional distress of Taylor Lautner."
The lawsuit is seeking unspecified punitive damages, and attorney's fees.