REPORT: Lara Spencer to Replace Mary Hart on Entertainment Tonight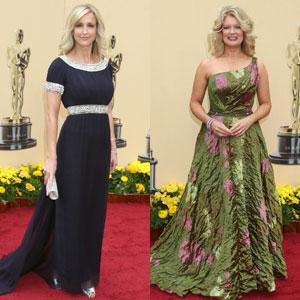 Lara Spencer, the host of The Insider has reportedly been chosen to replace Mary Hart as the host of Entertainment Tonight.  A source on the show says the deal has been in place for several months.
Hart's departure, according to TheWrap, has been planned for years.
In a statement, Hart says, "I've had the privilege of spending 29 years doing something I love -- how often does that happen? I've had the support of a stupendous group of people starting with Linda Bell Blue, John Nogawski and many others who are so talented on our staff at ET. I only meant to be at ET for three years, suddenly it's almost 30! I've reached a point when I clearly realize it's time for a change. There are many things I want to do in my life and I'd better get on with them.
Article continues below advertisement
Spencer is no stranger to television audiences or taking over as a television host. She has worked on the ET spin-off The Insider since 2004 and became the show's sole host in 2008 when Pat O'Brien was fired from the program. She is also a regular contributor to the CBS' Early Show and the talk show "Rachael Ray."
There has been no official comment from Spencer's rep but according to the statement on ET's website, "no decision has been made on who will replace Hart on the highest rated syndicated magazine show on television."