REPORT: Former NFL Player Mark Fields Arrested For Allegedly Assaulting Ex-Girlfriend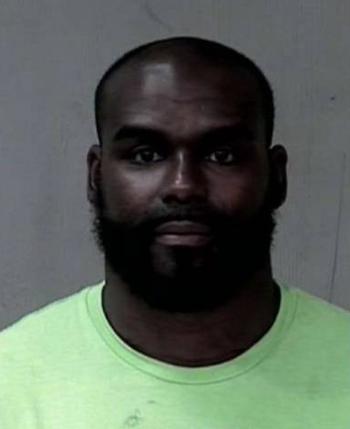 Former NFL player Mark Fields was arrested on Monday for reportedly beating his ex-girlfriend following a dispute over their daughter.
According to abc15.com, Fields was in Goodyear, AZ outside his daughter's childcare center, Tutor Time, when witnesses say he began beating a woman and putting her in a chokehold.
The alleged victim was his ex-girlfriend and the mother of his daughter who was at the Tutor Time to drop off court ordered documents. The two had reportedly been fighting over custody when the argument broke out.
Article continues below advertisement
According to the report, police records show Fields reportedly threw his ex-girlfriend to the ground and threatened to kill her and say she had blood on her left arm along with bruises and visible scratches.
Fields has been charged with felony counts of aggravated assault and interference with education as well as misdemeanor counts of endangerment and disorderly conduct.
The former linebacker played for the New Orleans Saints, St. Louis Rams and the Carolina Panthers.