RADAR: T.I.'s Slick Street Style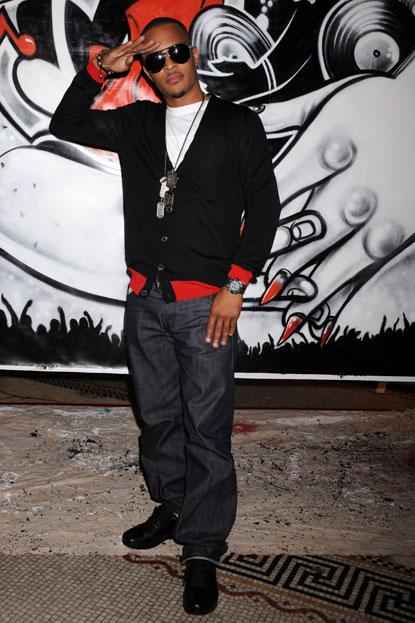 After repeated trips down the red carpet in cool threads and slick suits, rapper T.I. has become as well known for his smart dressing as he is for his music.
The hip hop fashionista pulled out all the stops on Monday when he was spotted in New York City in three totally different - but equally stylish - outfits in just one day!
T.I., who has his own clothing line called AKOO, says his biggest style influences are, "Puff and Jay (Z). Puff has an all-around style, upscale, urban, and classic. I can say that for both. They just have a different way of doing it," he recently told Complex magazine.
Article continues below advertisement
But don't expect him to be a slave to flash-in-the-pan trends, "I'm not going to do red jeans. No green jeans. I don't do Vans and that's the style right now. I don't want to show my socks when I'm wearing jeans," he explained.
Check the gallery of T.I.'s latest hot looks in our style gallery.