RADAR: Juliette Lewis Is A Blue Goddess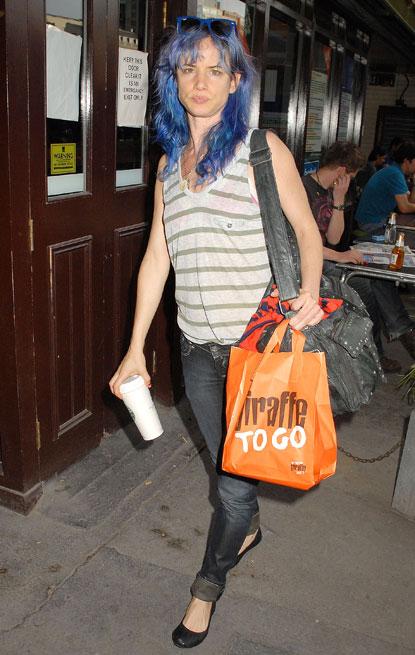 Actress Juliette Lewis was eye-catching to say the least as she rocked a cool blue 'do on the red carpet at The Switch premiere on Monday.
Never one to follow fashion convention, Lewis said the secret behind her sapphire locks was her musical alter-ego. "I have a whole other rock 'n' roll life," the singer, who first dyed her hair in June, told People Magazine.
"It's so funny, these two lives that I lead."
Article continues below advertisement
While her bright blue up-do took fans by surprise Juliette, is far from the first star to dip into their coloring box and emerge looking like Rainbow Brite!
Check out our gallery of colorful celebs.