PHOTOS: Lindsay Lohan's Jailbird Friends -- Other Stars Who Have Served Time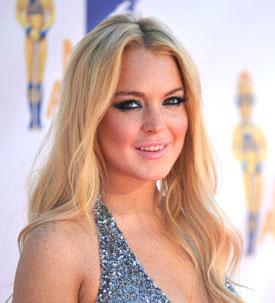 There will be no clubbing, shopping or photo shoots for Lindsay Lohan.
The Mean Girls star -- who's been ordered to begin serving her 90-day jail sentence starting on Tuesday -- is about to join a growing list of celebrities who have spent time behind bars, including Paris Hilton and Nicole Richie, who were sentenced to the same jail Lindsay's headed for.
The hotel heiress was sentenced to 45 days in jail for a 2007 probation violation in connection with an alcohol-related reckless driving case.
Article continues below advertisement
She served 23 days of her term.
The daughter of pop star Lionel Richie was sentenced to four days in jail after pleading guilty to a second DUI charge in August 2007.
She served just 82 minutes behind bars.
But others did not get off so lightly.
Domestic diva Martha Stewart was sentenced to five months in federal prison for obstructing an insider trading investigation -- and served every day of her sentence.
The former wife of Baywatch star David Hasselhoff was sentenced to 90 days for a DUI charge.
She was released after only two weeks.
Robert Downey Jr. spent a good amount of time between 1996 and 2001 in prison for drug use and possession.
Others to spend time inside include rapper T.I. and music legend Phil Spector, who is still serving a 19-year sentence for murder in the same penitentiary Hilton and Downey Jr. called home.
One Hollywood name to get some star treatment was Christian Slater, who was sentenced to 90 days in jail for beating his girlfriend and fighting police.
His sentence was delayed by a few days so that Slater could attend the Hollywood premiere of his film, Hard Rain.