PHOTOS: Levi Johnston - Alaskan Boy Turned Hollywood Hipster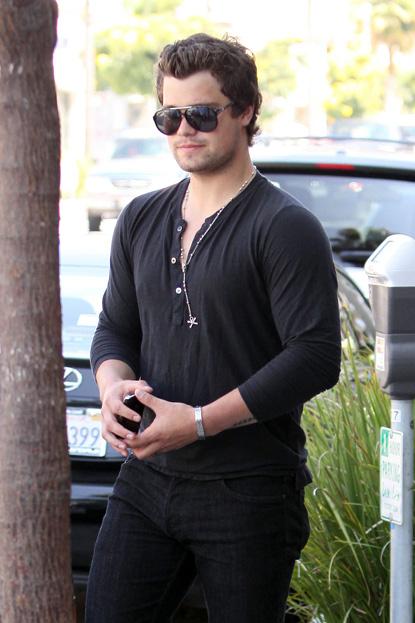 He may be hoping to be a small-town mayor in Alaska, but Levi Johnston - dressed in all black and wearing shades - looked every bit the Hollywood hipster Monday as he posed with fans in Los Angeles, and RadarOnline.com has the pics.
Johnston - who just landed a reality TV show documenting his run for mayor of Wasilla, Alaska (Sarah Palin's old job before she was Governor) - was trailed by camera crews documenting his every move.
Article continues below advertisement
As RadarOnline.com has previously reported, the show will be called Loving Levi: The Road to the Mayor's Office.
"The docu-soap will follow the ever controversial, headline making, matinee idol handsome, father of one as he embarks on a run for mayor of Wasilla, Alaska," according to a statement released to RadarOnline.com.
While the concept might sound like a gimmick, producers insist it is not.
They say Johnson, 20, genuinely believes he can steal the office from current Wasilla Mayor, lawyer Verne E. Rupright -- and promises, if elected, he will serve his full term.
The series will "chronicle a 'no-holds-barred' period in Levi's tumultuous life; co-raising his son Tripp, looking for love, and taking care of business for his fellow Wasillans," according to the statement.
The project will be produced by production company Stone & Company Entertainment.
Johnston said the show will give viewers an inside look into who he is as a father, a skilled hunter, an avid dirt biker and his journey down the road of small town politics.