PHOTOS: Kate Gosselin Goes Green On Shopping Trip With Twins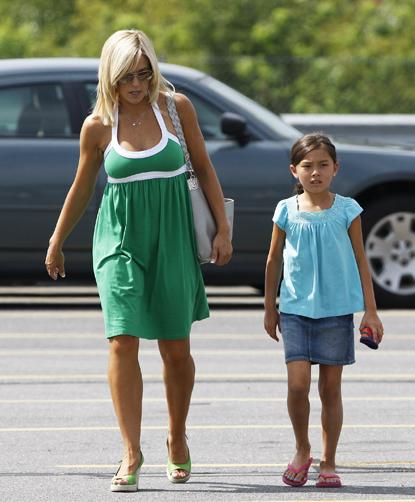 Kate Gosselin and her twins Maddy and Cara did a little back-to-school shopping in Wyomissing Pennsylvania on Tuesday, and RadarOnline.com has all the pictures for you.
The 35-year-old mother-of-eight sported a green skirt that perfectly complemented her blonde mane, which she had worked on for five hours Monday at New York's swanky Ted Gibson salon. (We think it fits her much better than the spiky coif she made famous last year.)
Article continues below advertisement
Last week, Kate got sentimental on her blog, as the upcoming school year will be the first that all eight of her children attend class full-time.
"I stand in awe, amazement and slight sadness at the thought of this insert sad, nostalgic mommy music here please," she wrote.
A new, one-hour Kate Plus 8 special airs August 30 on TLC at 9/8c.