PHOTO: Road Worker Gets School Crossing Spelling Wrong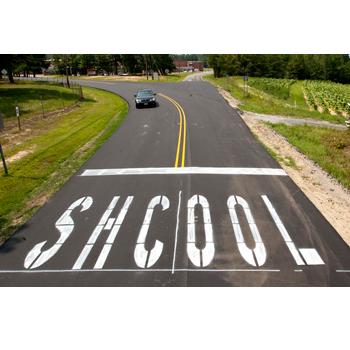 Looks like someone's getting detention!
A road contractor in North Carolina was recently hired to paint the word "school" near a high school traffic zone but made the ultimate typo after misspelling the word across a freshly paved stretch of road.
The traffic area in question read "shcool" as a result.
The contractor, who works for a company called Traffic Markings, has already corrected the misspelling, the local Fox affiliate reports.
Article continues below advertisement
5 Things You Didn't Know About Maddox Jolie-Pitt
According to the station, this isn't the first mishap on record. In 2009, a Miami-area road crew also misspelled the word "school" and in 2007, the same thing happened in Kalamazoo, Michigan.