Opening Statements Begin Wednesday In Anna Nicole Smith Drug Trial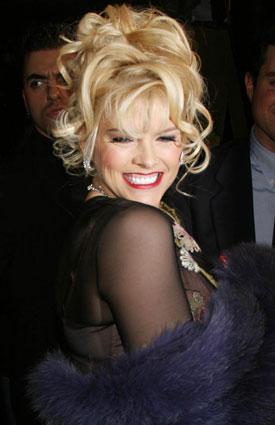 Lawyers for three people connected to the late Anna Nicole Smith will deliver their opening statements in a Los Angeles courtroom Wednesday, as the one-time Playboy model's attorney Howard K. Stern, psychiatrist Khristine Eroshevich and medical internist Sandeep Kapoor, have pleaded not guilty to felony charges they conspired to provide Smith with sedatives and opiates for almost three years prior to her passing.
Article continues below advertisement
RadarOnline.com has all the details for you on the story, which has been in the headlines for more than three years since the 39-year-old reality star fatally overdosed in Florida on February 8, 2007.
This week, lawyers narrowed a pool of 120 potential jurors down to six men and six women, with five women and one man selected as alternates.
Los Angeles Superior Court Judge Robert J. Perry said a key element in the jury selection process for this highly-publicized case was to ask the would-be jurors "fairly personal questions about their medical histories," and get their insights on doctors and drug use. Perry Tuesday told jurors to "keep an open mind throughout the trial," and ignore any outside reporting related to the case.