New Music: Scott Pilgrim Kicks Butt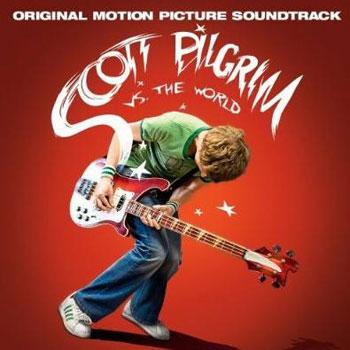 The new Michael Cera film Scott Pilgrim Vs. The World has a soundtrack that boasts four new songs by Beck under the pseudonym Sex Bob-omb and two versions of a new Beck song released under his own name, entitled "Ramona". The soundtrack also includes tracks by Beachwood Sparks, The Black Lips, Metric, Frank Black, and Broken Social Scene, along with classic tracks like "Teenage Dream" by T. Rex and "Under My Thumb" by The Rolling Stones…
Article continues below advertisement
Camp Rock 2: The Final Jam includes hits by The Jonas Brothers, Demi Lovato and Nick Jonas….
Who could forget '90s balladeers the Goo Goo Dolls? The guys are back with Waiting for the Rest of It….
Mike Posner's latest offering is 31 Minutes to Takeoff….
Lee Scratch Perry offers up Revelation, the third of a series of collaborations with multi-instrumentalist Steve Marshall. Guests include Keith Richards, George Clinton and Tim Hill….
The Brooklynites in The Budos Band release their third full-length studio album, The Budos Band III…
Land That I Love is the latest from The Charlie Daniels Band…..
Scott Hardkiss releases You & I, a remix EP….
Lost in the Trees offers up All Alone in an Empty House, which is a newly reworked version of the band's 2008 debut….
One Ring Zero release Planets, which features a guest appearance by cellist Hamilton Berry, who has played with Vampire Weekend…
Come and Get It! is the latest from Eli "Paperboy" Reed and was produced by Mike Elizondo….
Blake Shelton has a new album entitled All About Tonight…..
We Rule the Night is a new offering from Sonic Syndicate…..