NEW DETAILS: Levi Johnston Announces Plans To Run For Mayor Of Wasilla In New TV Show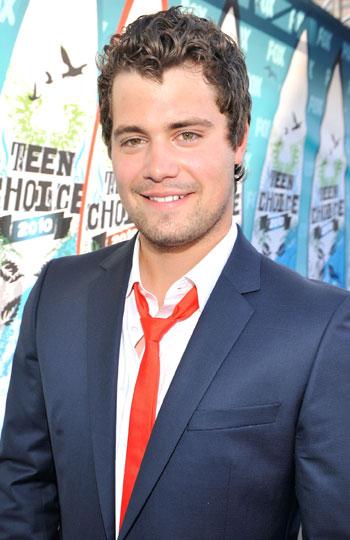 Levi Johnston is following in Sarah Palin's footsteps and running for political office, RadarOnline.com has learned.
New details have emerged about Bristol Palin's ex-fiance's television plans, with his new reality television show to be titled Loving Levi: The Road to the Mayor's Office.
"The docu-soap will follow the ever controversial, headline making, matinee idol handsome, father of one as he embarks on a run for mayor of Wasilla, Alaska," read a statement, just released.
Article continues below advertisement
While the concept might sound like a gimmick, producers insist it is not.
Johnson genuinely believes he can steal the office from current Wasilla Mayor, lawyer Verne E. Rupright -- and promises, if elected, he will serve his full term.
The series will "chronicle a 'no-holds-barred' period in Levi's tumultuous life; co-raising his son Tripp, looking for love, and taking care of business for his fellow Wasillans," according to the statement.
The project will be produced by production company Stone & Company Entertainment.
Johnston said the show will give viewers an inside look into who he is as a father, a skilled hunter, an avid dirt biker and his journey down the road of small town politics.
EXCLUSIVE: Bristol Palin "Heartbroken" Over Levi's Girlfriend's Pregnancy
But not until he gets his high school diploma.
Friend Tank Jones will serve as Johnson's campaign manager and the show will be executive produced by Jon Gosselin's pal, Canaan Rubin.