Musicians Come Together to Help Victims of the Gulf Coast Oil Spill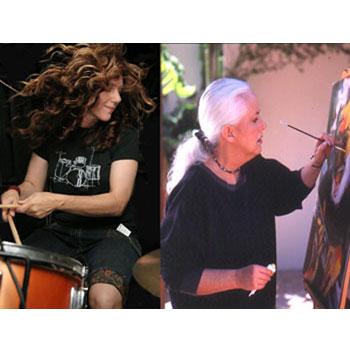 The ongoing Gulf oil spill crisis in Louisiana has brought together some of Hollywood's most respected musicians -- and all for a good cause benefiting the victims of the Gulf Coast spill.
Artists including members of the former band Jefferson Airplane, Berlin, Alabama, The Righteous Brothers, The Smashing Pumpkins and No Doubt have joined forces to record a song benefiting Louisiana's musical legacy, as well as the area's local fishermen.
Article continues below advertisement
Former lead singer of Jefferson Airplane, Grace Slick, came out of retirement to write the lyrics for the song, Edge of Madness.
"Grace was so p***ed off by Louisiana being hit from every angle, from Katrina and now BP, that she sent me these lyrics and asked me to write music that would pay tribute to the musical legacy of Louisiana," said LA based musician Michelle Mangione. "When I was ready to record, I started putting out the word to other musicians and singers who also felt helpless and wondered what they could do. Then the parts just started coming in."
Among the artists who joined were Bill Medley of The Righteous Brothers, Larry Hanson of Alabama, Tom Dumont of No Doubt, Steven Hodges of the Smashing Pumpkins and Terri Nunn of Berlin.
The song debuted at The Grammy Museum in LA last month. The track will be officially released through an independent label and is currently available for download purchase at the Grammy Museum's website, www.grammymuseum.org.
Proceeds from the sales will be donated directly to the Greater New Orleans Foundation's Gulf Coast Oil Spill Fund that offers aid to fishermen and their families, and to the MusiCares Foundation which provides emergency financial assistance to members of the music community across the U.S.