Look FAB In The Sun: And Stay Protected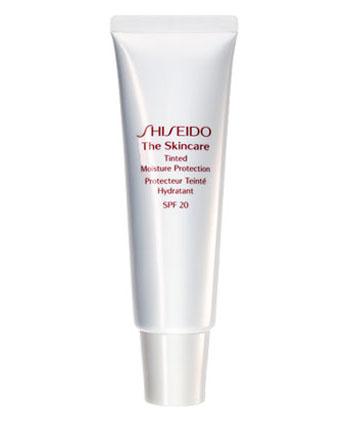 It's hard to look good in the summer if you're smeared with sunscreen, and sometimes a girl just has to look her best at a backyard BBQ party. We tried Shiseido's Tinted Moisture Protection which has an SPF of 20 and imparts great coverage and a healthy glow. After a couple of hours, our face was still dewy and we looked flawless. And that night we weren't sunburned!
The company literature says it contains "Thiotaurine, an antioxidant, to protect against oxidation caused by free radicals." The light control powder in the tint works to minimize the appearance of pores, fine lines, dullness, and uneven tone.
Article continues below advertisement
Apparently it can be used alone or over your usual daytime treatment but with something this natural, just curl your lashes, dash on a tinted lip balm and you own the summer!
$37 for 2.1 oz at all fine stores.