Khloe Kardashian Unleashes Twitter Tirade Against Scott Disick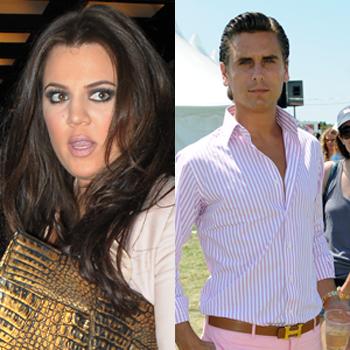 Khloe Kardashian has never been shy about her disdain for sister Kourtney's baby daddy, and very early Monday ( at midnight!) she unleashed a Twitter tirade against Scott Disick, RadarOnline.com can report.
Khloe's rant was prompted by this Tweet from a fan: "Not 2 b mean but I think you have changed (for the worse) since you've been with Lamar. Single Khloe would b there 4 Kourt."
Khloe responded with: "I'm there 4 Kourt by not letting scott continue 2 hurt her. Tough love it is. Im not going to 4give some1 6 times. Ur not me."
Article continues below advertisement
Moments later, she added: "This is my sister and my nephew. Of course I would do anything for them. And I have :). I said my part."
In rapid succession, she then replied with:  "I don't allow peps 2 treat me like crap then open my arms up 2 them so quickly. Kourt needs 2 think be4 she goes back in2 her comfort routine.
"2 her so I need 2 c a REAL change before I feel comfortable letting Mase and Kourt around him.
"Peps r so quick 2 say im mean 2 Kourt. Actually I love her but I want 2 protect her. Scott has been not good #1."