Katharine McPhee's Car Crash Crush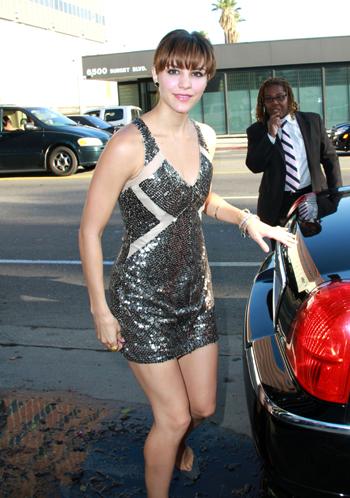 Every cloud has a silver lining for Katharine McPhee.
Radaronline.com has learned the American Idol songstress was rushed to the hospital on Sunday evening after being involved in a car crash but instead of complaining about her injuries, she took to her Twitter to gush about the men in uniform who saved her.
"Just had a lovely experience at the local Sherman oaks hospital," she tweeted after being patched up. "Was hit from behind pretty dang hard. My one regret was not wearing makeup today because all the fireman & policeman were sooooo hott! And sweet! I will be ok. Sore but ok."
Article continues below advertisement
McPhee - who is married to producer Nick Cokas - walked away without any serious injuries, but her car was not so lucky.
VIDEO: Katharine McPhee's Bikini Photo Shoot!
"Just glad to be ok," she tweeted. "One more thing...my car, definitely not going to be ok. It's seen better days".
The 26-year-old was hit while waiting at a red light on Ventura Boulevard in Los Angeles.
RELATED STORIES: