The Kardashian Sisters Expand Their Fashion Empire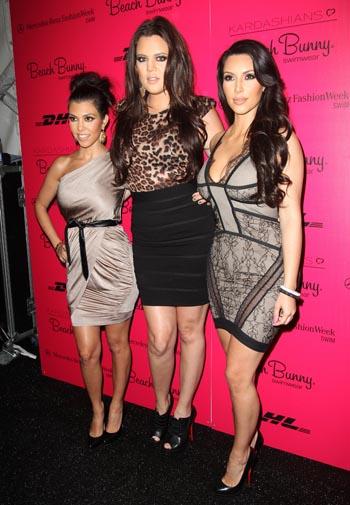 The Kardashian sisters announced Thursday that they will partner with designer Bruno Schiavi to introduce a new breed of sexy. Kim, Khloe, and Kourtney, who are famous for their fab sense of fashion, will unveil a new line of apparel, accessories, and home furnishings, which will hit stores in the US, United Kingdom, Austraila and Germany in 2011.
With extended experience in body image apparel, it is only relevant Schiavi pair up with the curvaceous Kardashians to create a line of products perfect for everyday women. Earlier this year Schiavi's company, Jupi Corporation, secured a global license to create athletic apparel based on NBC's hit weight loss show, The Biggest Loser.
Article continues below advertisement
"We are excited to work with Bruno Schiavi in developing our first brand together," stated Kim, Khloe and Kourtney Kardashian in a statement. "His expert design sensibilities, his amazing creativity, and his genuine understanding of female consumers everywhere make him the ideal partner."
In addition to their two Dash clothing stores in Calabasas and Miami, the Kardashian's also have collaborated apparel lines with BeBe and Beach Bunny Swimwear. Kim even has her own scent!
Will you buy the Kardashian's latest line? Leave your comments in Style and let us know.