Jury Questioning Begins In Anna Nicole Smith Drug Trial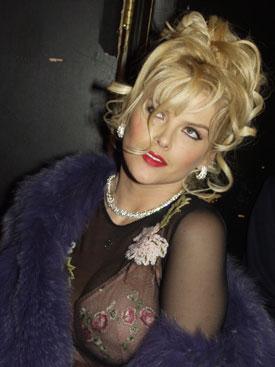 Jury questioning begins Monday into the drug conspiracy trial surrounding the death of former Playboy pin-up and reality TV star Anna Nicole Smith, and RadarOnline.com has details.
Smith's attorney and constant companion Howard K. Stern, as well as Dr. Sandeep Kapoor and Dr. Khristine Eroshevich have all pleaded not guilty to conspiring to illegally provide Smith with massive amounts of opiates and sedatives.
Article continues below advertisement
Los Angeles Superior Court Judge Robert Perry hopes to have a jury selected by Wednesday, and wants to select a suitable panel for the controversial case.
According to reports, questionnaires filled in by prospective jurors show that the majority of them know something about Smith's life and death from watching television reports about the tragic star.
Judge Perry will not allow testimony about the cause of Smith's death because it is not part of the charges – none of the three accused were charged in connection with her 2007 death in Florida from an overdose.
Article continues below advertisement