Jessica Simpson Wants More Junk In Her Trunk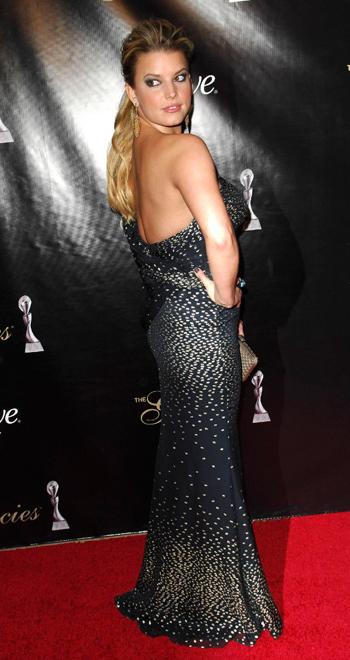 Jessica Simpson often finds her body under intense scrutiny but the bubbly blonde actually wants to get bigger, not smaller. Well, at least in one area of her body.
"I have a white girl booty. I don't have a big butt. I'd rather have a happy medium and take some off my chest and put it towards my butt so I could balance out a bit," Simpson told Closer magazine.
Simpson, who recently started dating former NFL player Eric Johnson, is finally feeling more comfortable in her skin. "I'm more confident than I've ever been in my life. I'm much more at peace with myself and whatever life brings my way."
Article continues below advertisement
Despite the burst of self-assurance, the former pop star still struggles with why her weight always seems to be an issue.
"People talked about my weight for an entire year. Being famous for gaining 10lbs is ridiculous! I didn't feel as fat as everybody was making me out to be," she added.
"Even the president felt he had to make a comment - although I think he was caught off guard as the picture was thrown in front of his face!"