Harry Potter Fan Pleads Guilty To Child Porn Charges, Apologizes To Emma Watson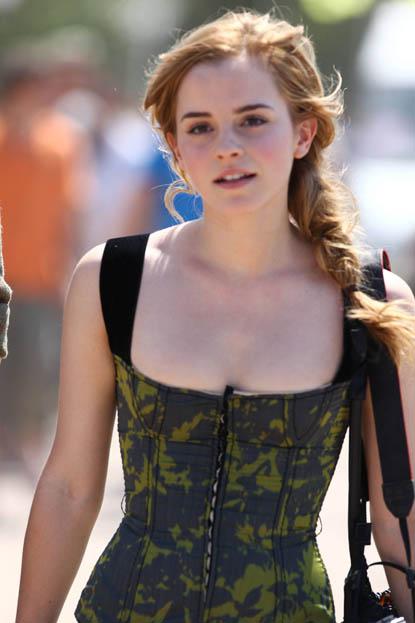 A Manchester, England, man apologized to Harry Potter beauty Emma Watson on Tuesday following a court session in which he was barred from contacting the Harry Potter star for five years after he confessed to superimposing her head onto images in a huge child pornography cache he had amassed.
"I would like to apologize ... I'm ashamed of what I've done," the offender John Cavanagh told reporters outside Manchester Crown Court, where he pleaded guilty to 19 counts of making indecent photographs.
Article continues below advertisement
Following the apology, Cavanagh, 38, said any trouble he caused Watson, 20, by superimposing her onto the graphic images was "unavoidable."
Emma Watson arrives at Brown University: See more photos!
Police said they found more than 2,000 images of the actress, and 1,300 other indecent images in his home.
The judge issued Cavanagh a three-year community order with supervision and ordered him into a sex offenders program. Cavanagh told reporters he's "absolutely" learned his lesson.