Hammacher Lets There Be Light -- And Sound -- With iPod Lamp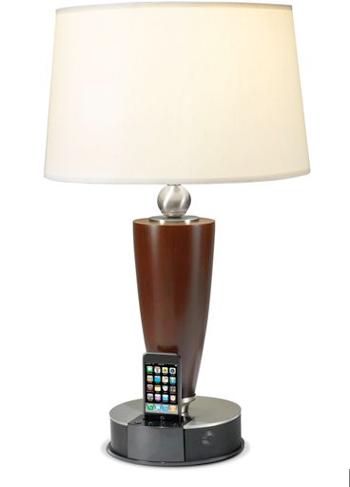 It lights up your room and fills it with sound.
Its the iPod Lamp from Hammacher, a high-quality lamp that has a built-in iPod dock, complete with speakers, that'll add style and sound to your home while conserving space.
You can also dock an iPhone (or a non-Apple portable media player) via the auxiliary input (Note: the 3G iPod is not compatible with the lamp). The lamp plays music through two 10-watt speakers, each with a 10-KHz woofer and 20-KHz tweeter, providing clear, crisp sound.
Article continues below advertisement