Get Cozy With Curl Up And Dye Mascara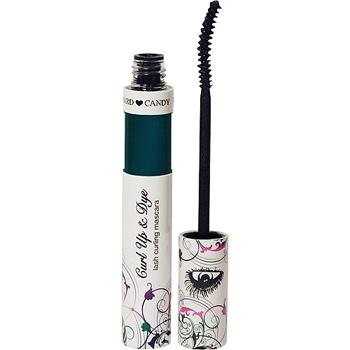 Long sexy lashes are every girl's dream, and if you don't want to splash out for eye lash extensions then great mascara is a must!
We test-drove Hard Candy's Curl Up & Dye lashing curling mascara, which promises to add "glamour and wink" to your sparklers by creating maximum depth and curling even the tiniest of lashes.
The cosmetic company's website says the super-stick has a "unique lash-flexing formula offers a combination of ingredients that gives long-lasting curl to lashes."
Article continues below advertisement
While we have to admit that our lashes were prettily-curled and boasted a certain Jessica Rabbit sultriness after using the mascara, it unfortunately left a lot of little black clumps due to the sloppiness of the product.
The brush itself has a nice curve to it, but is thin and flimsy, making smooth application tricky. On the plus side, it did dry quickly and last all day, despite a lot of eye fluttering!
Curl Up & Dye misses the mark on the product-front but the funky packaging would be a compliment to any purse, and fun color names like 'Ink' and 'Catfight' are a nice touch.
If you want to check out the curling power for yourself, Curl Up & Dye is available at Walmart for $6.