Fool-Proof Bartender: VeeV's Superfruit Perfect Pour Pitcher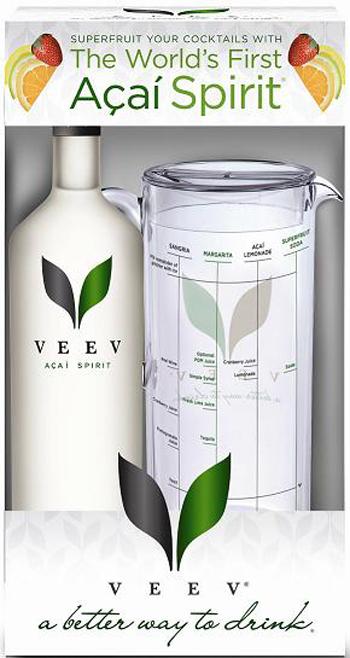 With the summer winding to its close, it is time to make the most out of the remaining days of sunshine. But since not everyone can master the mixologist's magic, toasting to the twilight of the warm months can be a challenge.
But VeeV is giving the helpless a little hope with its Perfect Pour Pitcher gift pack.
Thanks to its Acai spirit- the world's first! - the company has already become a celebrity go-to liquor brand while maintaining its mandate to introduce people to "a better way to drink."
Article continues below advertisement
The gift pack, which can be ordered online at Mel & Rose for a bargain $29.99, includes a 750 ml bottled of VeeV Acai Spirit as well as a Perfect Pour Pitcher with fill lines for four different cocktails: Acai Lemonade, Superfruit Sangria, Superfruit Mojito, and Superfruit Margarita.
Rounding out your hosting duties is as easy as 1,2,3:
1. Fill the pitcher following the lines
2. Add ice
3. Then garnish and serve!
If making your life easier wasn't enough of an incentive, VeeV donates $1 per bottle sold to Rainforest preservation through The Sustainable Acai Project. VeeV is also the first certified carbon neutral spirits company in the world.