Fight Frizz in 20 Minutes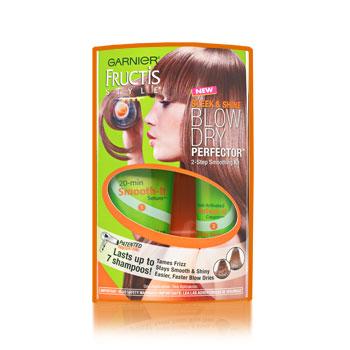 Tired of piling on products to get frizz-free hair?
We blow oodles and oodles of money trying to find that perfect product that will keep our locks looking sleek and shiny. With Garniers Sleek and Shine Blow Dry Profector now any hair can be perfectly frizz-free.
No matter if your mane is thick, curly, course, or just frizzy; this two-step application claims to provide easy to manage frizz-free hair up to seven washes.
Article continues below advertisement
The product contains rice oil which is said to help seal in lasting smoothness, creating a weightless, humidity-resistant barrier to frizz.
We loved the results we got from using Garniers Sleek and Shine Blow Dry Perfector. Not only did it take us half the time to straighten our hair, it has remained frizz-free even in this crazy weather. This product is the superhero in a frizzy nightmare.
$12 at drugstores and selected beauty locations.